[esi post-views cache="public" ttl="0"]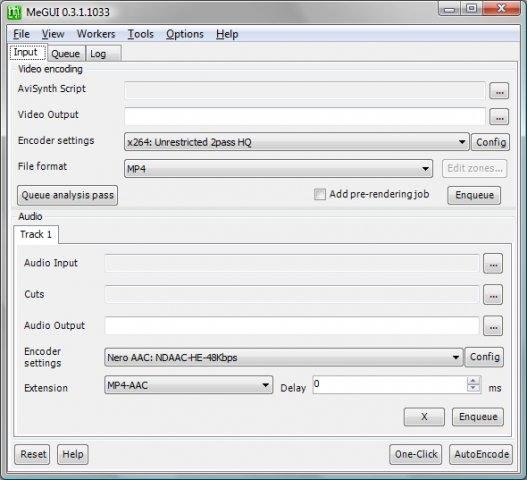 About The Content
This is not about sharing freeware or open-source software, this torrent contains the several tools that required by MeGUI after or during installation, this torrent's purpose is to provide the full bundle of updates and tools that required for MeGUI & Encoders who needs it.
About MeGUI
MeGUI is a free and open source tool to process and convert your video and audio files. It brings all your ducks in a row to create efficient, state-of-the-art and high-quality formats that are supported by a very large number of today's media players. By providing a flexible job automation and management it helps you to clear your head for other tasks.
Main activities and features:
– Converts files for your iPod and all the other media players
– Processes high-quality HD-video/audio files or your DVD and Blue-Ray rips
– Automatizes all your conversion jobs
– Adds powerful filters to improve your results
– Speeds up your tasks by creating multiple threads for your multi-core CPU
Codecs and Formats:
– Creates ISO MPEG-4 and MKV files by using efficient and free codecs (Video: x264, XviD; Audio: AAC, AC-3 and many more)
– Supports MPEG-4 ASP (xvid), MPEG-4 AVC (x264), AAC, MP2, MP3, Flac, Vorbis and AC3 audio and various common containers such as MP4, MKV, AVI or M2TS
Requirements: Windows 10,Windows 7 64-Bit,Windows Vista 64-bit,Windows 10 64-bit,Windows 2008 R2,Windows 2008 64-bit,Windows Vista,Windows 2003,Windows 7,Windows 2000,Windows 9x,Windows 8,Windows XP,Windows 2012,Windows 2008,Windows XP 64-bit,Windows 8 64-bit
Language: English
Installation Note
– Available In The Folder On Wordpad.
Installation/Activation Instruction is Included in the folder!
Torrent Contain:
Size: 175MB